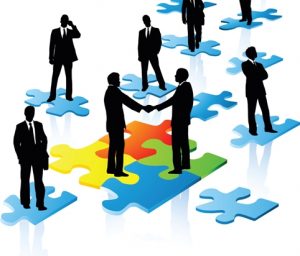 If you are going to bother trying to work with other people, you have to network. Funny thing though, about networking and the people who do it. They talk a better game than they play. Let me share with you two stories of what NOT to do, perhaps they will help in figuring out what to do in order to get results.
I belong to a chapter of LeTip and I have for ten years. The chapter has gone through many cycles but has always generated enough business to be worth the effort of showing up early every Tuesday morning and also investing the time needed to participate in the leadership of the chapter.
We have been trying to do some recruiting of new members recently that has not had the success that I would prefer. In thinking about this, I was trying to figure out what we were doing wrong. The answer to that question could be a great many things. However, one possibility is that it may not be our issue at all. Some people just cannot show up to their own rescue.
First we had a woman come in a business that she was getting off the ground. She was looking for a new audience and new leads. She mentioned at the time that she joined us that she was looking for a place to invest some time and marketing dollars and would be exploring multiple networking groups and advertising outlets. I followed up with her a couple of times after her initial visit and none of the other options was working great for her. So I continued to pitch joining our group.
Finally about two months after her initial visit, she made a final decline of the opportunity to join our group, saying "it just didn't fit". In wrapping up our phone call though, she also asked me to pass along thanks to a member in the group. Turns out, in her one visit she picked up a piece of business from this member that turned into a FIVE FIGURE billing for her. Yes, she made over $10,000 but cannot see that investing more time/money in our group would be a fit for her! If you can't see the value in our group at that point…I don't know if I can help you.
A second example happened recently as well. We had a guy decide to join the group. He works in a competitive business/category where networking is critical to generating new opportunities. However, he struggled to get traction and this may have been our first clue. A couple of months of half attendance, incomplete paperwork and general inattentiveness ended with "you know, this just isn't generating a return on investment for me". I think I have to opt out. Well I would argue he never really opted in!
If you don't show up to your own rescue…I can't help you.